Get the Accessories You Need
Get the hottest new fashion accessories to take you from the beach to the mountains. Whether you need a new tote, or a new messenger bag, we have something to fulfill your need.
See Outer Style in the Press
We have been featured on Today Show, Good Morning America, the Price is Right, and many more wonderful national spotlights, check it out!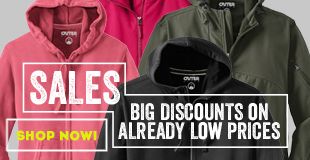 What's On Sale
Check out our everyday sales on the best apparel, outerwear, and accessories of the year!